Being Human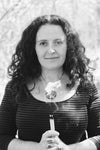 How the World seems to have changed since the last time I wrote on these pages….
Sometimes one must retreat, cocoon and rest.
Spring is here and this butterfly has morphed.
I feel like so many layers have been shed this winter… I have some stories, some wild and crazy stories, some that I will one day share, just not today.
Today I want to talk about a simple yet profound concept
that seems to be at risk these days.
Being Human.
Yes, we are simply human.
We need air, water, food and shelter to live, but we need love, community, support and healing in order to thrive.
We need each other. More than ever these days.
Social media seems to excite yet isolate us more and more…. external 3 dimensional pressures, working, paying bills, listening or not listening to the news…..
this all weighs in.
I feel it folks. Do you?
What can we do, what can we empower ourselves with?
We can connect with each other, support each other, we can cry, be vulnerable, be seen and most importantly we can love.
We can embrace our imperfections,
touch those hard to reach and painful places within our souls
screaming out to be heard.
We can hold space for one another.
Not just humans, but winged beings, finned beings, water beings, tree beings, plant beings and fured beings. We are just another one of the earth's majestic creatures and we can let our light shine bright. Make it count.
For me, this means being present. Fully present in my surroundings and especially with my family. This means floating in and out of this cyber space we have grown so comfortable with. This means, walking in the woods, understanding that we are all connected. Understanding that what we do and say to others, we do and say to ourselves.
I am really just beginning to fully understand it's impact.
I am humbled. I give thanks each and every day.
Let yourself be seen. Try it.
Let yourself be heard. Be brave. Say what you feel and don't shy away.
It's time.
There is no more space left in this world for anything else.
Soon, I will be launching a whole new line of work. A deep and meaningful collection of pieces that speak loudly to what my soul has to share. I want you to know that we need each other, we need this earth and we need to embrace this NOW.
Our kids need this.
Let us rejoice everyday, even if it's for one single piece of beauty we have seen, heard, smelt, felt, touched or tasted.
We must shift our view and see the gifts in the everyday. Trust me, I know this can be a struggle, God knows, but Love, Gratitude and Humility can be truly Transforming.
Until next time, be well and Be Human.
no apologies.
in Love
xoN
Leave a comment
Comments will be approved before showing up.